Sarah Fox has an Advanced Yoga Teaching qualification (500hr Yoga Alliance certification), is a Functional Range Conditioning Mobility Specialist and is a certified Yoga Nidra teacher.
She has been teaching yoga 8 years.
Sarah teaches many styles of Yoga including Hatha, Vinyasa Flow and Yin Yoga. Since she qualified as a 'FRC Movement Specialist' her yoga style is informed by the modern scientific approach in movement and training called Functional Range Conditioning.
She has a keen interest in the nitty-gritty science of Yoga, including Anatomy and Physiology and the more esoteric theory, such as Subtle Anatomy. Currently she lectures Asana, Nutrition and Lifestyle, Subtle Anatomy and Meditation with Yoga Teacher Trainings all over Ireland.
Sarah believes that Yoga is beneficial for everyone and that the benefits of the practice, including mindfulness, equanimity, peace and balance, will seep in to every aspect of your life. For Sarah, yoga and well-being are a way of life that she wants to share with you through her teaching.
She also has an honours degree (BSc) in Herbal Science, a post graduate diploma in Clinical Herbal Medicine, and runs a Herbal Medicine clinic here in Café Move.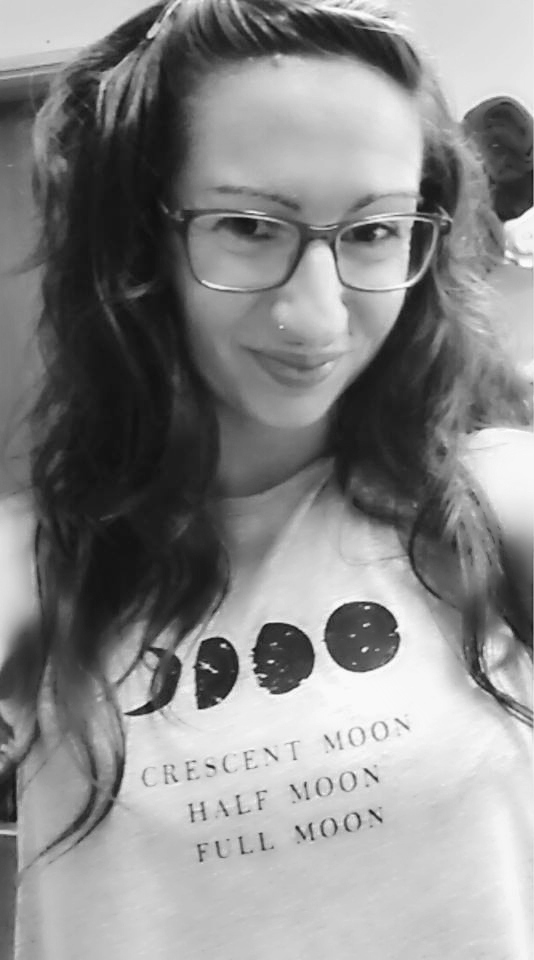 A fun and dynamic class on Wednesday mornings that's a little bit like yoga, but so much more. It contains even more things to juice up your joints and get you feeling good midweek, including mobility training, strength training and movement based practices.
Besides group classes Sarah also teaches private yoga lessons. These are an ideal way to receive personalised instruction. Highly beneficial for those recovering from injury or requiring special attention i.e. back pain, the focus can be therapeutic or simply a great way to fine tune your asana practice. A personalised practice including specific asana and pranayama for your body and ability can be constructed.
Sarah draws on a number of therapeutic styles and systems to add to her treatment. She has FETAC and ITEC diplomas in many styles of Holistic massage, Sports Massage, Aromatherapy and Tuina Acupressure. With a solid understanding of the anatomy and physiology of the body, Sarah will locate tight, knotted and sore areas and work on them accordingly, to dissolve unnecessary tension and eliminate postural imbalances.
Herbal medicine refers to using a plant's seeds, berries, roots, leaves, bark, or flowers for medicinal purposes.
Herbalism has a long tradition of use. Analysis and advances in clinical research show the value of herbal medicine in treating and preventing disease.
Plants had been used for medicinal purposes long before recorded history. Herbs were commonly used in healing rituals and were developed into traditional medical systems over years of use and scientific research. Many pharmaceutical drugs are derived from botanicals.
A bespoke herbal medicine prescription, comprising of tinctures, dried herbs and/or natural products will be created for the patient to treat the whole person; physically, mentally and emotionally.
Where on-going support is required, follow-up consultations normally take place every 2 to 6 weeks. Each subsequent visit provides an opportunity to assess progress, evaluate responses, explore new strategies and conduct a thorough review of what has been going on since the last visit. These meetings are particularly useful in chronic or complex conditions where repeated reviews can enable a deeper insight into the patient's individual state. A new or refined approach to the patients program and prescription will be made, as the patient's situation changes. As life is ever changing, so must our methods of dealing with the day to day journey towards health and well-being.